OK, I wanted to add to the last t-shirt design post about my newest tshirt con­cept.   I'm happy to report that, I have final­ized the design and pro­duc­tion process.   Below is the final "concept".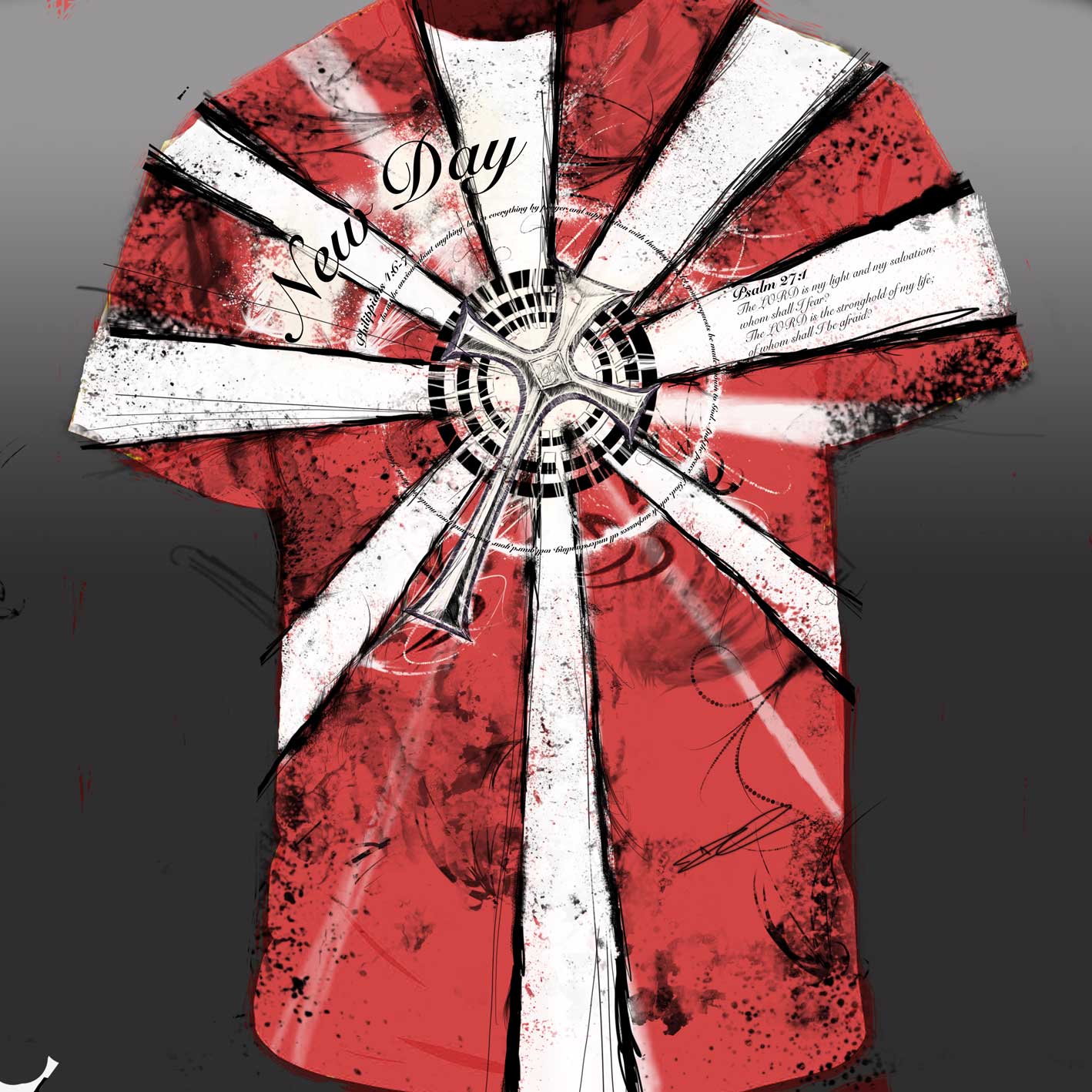 The image below rep­re­sents what the t-shirt it actu­ally looks like after print­ing. A designer has to con­sider that there are fac­tors that must be taken into account in any shirt design.  The fac­tor that stands out the most to me is the gar­ments size.  With this design and process,  I am want­ing to cover the entire front of the gar­ment.   This will work to some degree with some selected sizes  ,but as I have found,  3X and 4 X sizes may not get the com­plete cover treat­ment.   Also  with smaller sizes  if key art or text is not con­sid­ered it may get cut off.    I've expe­ri­enced the 3X and 4X prob­lem with this batch, but it should be too bad.    Since so few were printed I may hand adjust them with a fine sharpie pen!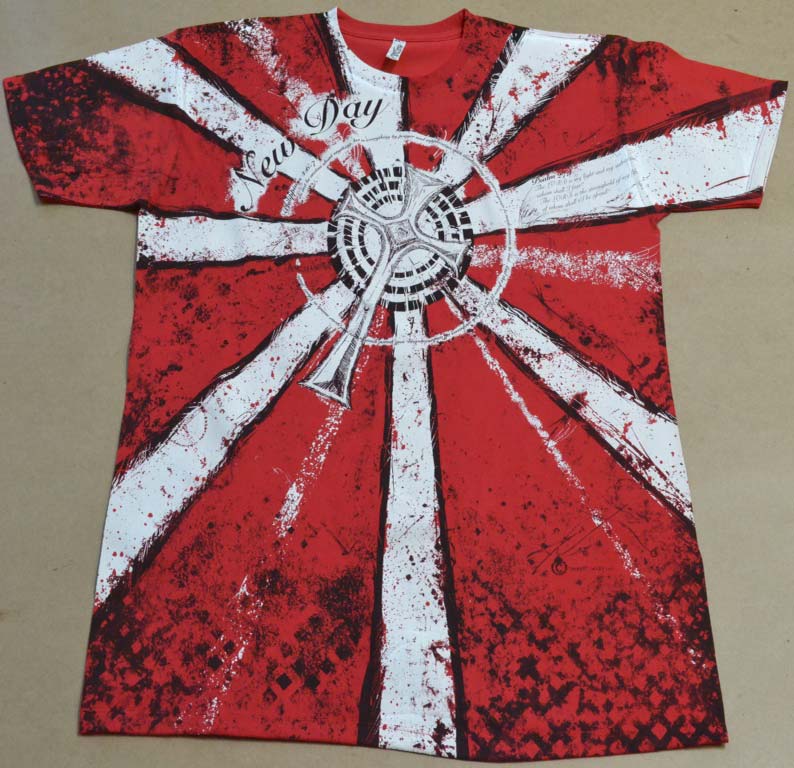 Other fac­tors that need to be con­sid­ered are the shirts color.   While I was really want­ing to use Amer­i­can Apparel shirts that have instances of col­ors that I pre­fer ,  I used a brand that was a bit more afford­able for the bulk of the order and did a few Extras for sam­ple purposes.
This shirt was printed using over­sized process and water based dis­charge inks.   This makes the design really become part of the shirt.